Video: Protesters Swarm Berkeley, Several Arrested Ahead of Ann Coulter Speech
Posted On November 21, 2019
---
Hundreds of protesters swarmed the University of California at Berkeley campus to demonstrate against a scheduled speech by conservative commentator and New York Times best-selling author Ann Coulter on Wednesday evening.
According to ABC 7, protesters congregated near Wheeler Hall, the venue for the event featuring Coulter, ahead of its scheduled starting time of 8 p.m.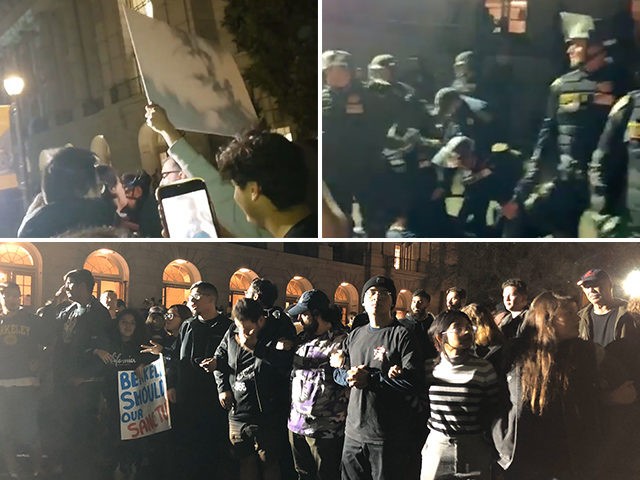 Protesters reportedly chanted "Ann Coulter out of the bay, immigrants are here to stay," while one demonstrator with a megaphone encouraged more people to join the protest in hopes of the event being canceled. Others chanted "shame," "don't let them in!" and "Go home Nazis!" at those standing in line for the event, which was organized by the Berkeley College Republicans.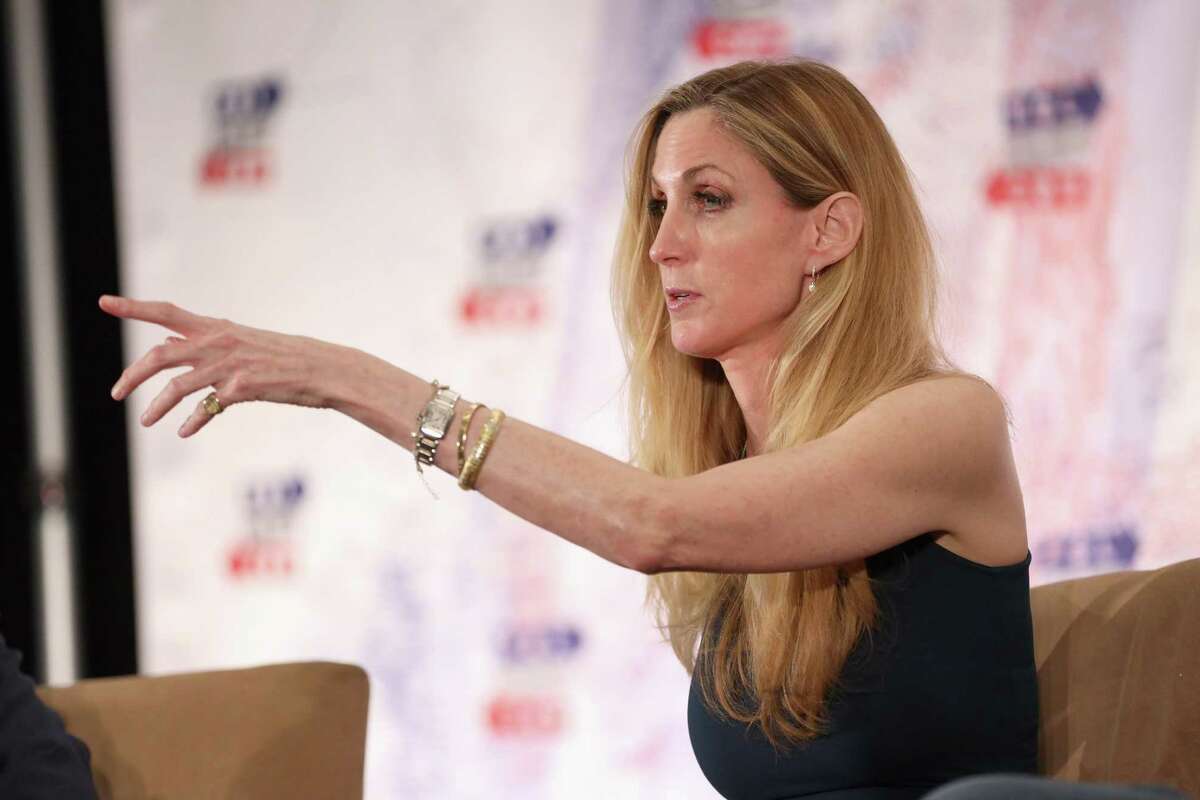 Some demonstrators formed a "human chain" in an attempt to block individuals from entering the building, reported Berkeley Side. The UC Police Department of Berkeley arrested "multiple" masked protesters on campus as riot police stood guard outside Wheeler Hall.
The protests against conservative commentator @AnnCoulte's speaking engagement @UCBerkeley is growing. They are against Coulter's tough stance on immigration @KTVU pic.twitter.com/LcrWeTlqJd

— André Senior (@andresenior) November 21, 2019
All Lives Matter Sign is Racist to this Liberal Male Beater! pic.twitter.com/rBnQgrkjl5

— Deep State Exposed® (@DeepStateExpose) November 21, 2019
Left-wing protesters at @UCBerkeley block a woman from entering Wheeler Hall for the @AnnCoulter event. A protester then pretends to be with the event organizers in order to steal the woman's ticket. pic.twitter.com/z4YrZXsVqX

— Andy Ngo (@MrAndyNgo) November 21, 2019
"Dumbass white bitch."

Far-left student at @ChicoState tells @BrandonStraka he should have been aborted & uses racist language to protest the Walk Away conservative event. pic.twitter.com/g28dXyDqtP

— Andy Ngo (@MrAndyNgo) November 21, 2019
Coulter was forced to cancel a planned speech in April 2017 at Berkely after organizers — Young America's Foundation (YAF) –said they could not guarantee her safety on campus.
"Get the f— out of here, bitch!" Far-left protesters block and scream at woman attempting to get to Wheeler Hall for the @AnnCoulter event. #antifa pic.twitter.com/xroAvCWT9l

— Andy Ngo (@MrAndyNgo) November 21, 2019
UC Berkeley police said on Twitter that "multiple masked protesters" were arrested at the event but did not provide details about why they were taken into custody.
Videos and photos show large groups of protesters outside the venue where Coulter was speaking, with some signs calling her a fascist and saying she should go home.
The Berkeley College Republicans invited Coulter for a talk entitled, "Adios, America!" Advertising said the writer would discuss the "current United States immigration system and the dangers of mass immigration."
But protesters said she had no place at the university.
"The university is rolling [out] the red carpet for these fascist speakers to come and spew their hate," demonstrator Alex Hernandez told NBC Bay Area.
Coulter had intended to speak on the campus in 2017, but her event was canceled due to security concerns.
Earlier that year, the College Republicans sought to host right-wing provocateur Milo Yiannopoulos, but the event was canceled when hundreds of demonstrators swarmed the venue — including some in masks who tore down barricades and smashed windows. The incidents sparked debates about free speech.
Left-wing protesters at @UCBerkeley form a human wall with linked arms to block others from entering the @AnnCoulter speech earlier tonight. pic.twitter.com/938ZWCP8b7

— Andy Ngo (@MrAndyNgo) November 21, 2019
---