Pa Secretary of Health Dr. Levine Unqualified to Lead State's COVID-19 Pandemic
---
Harrisburg, Pa – As Secretary of Health for Pennsylvania, Dr. Richard / Rachel Levine has been trusted by Governor Wolf to lead Pennsylvania through the COVID-19 pandemic, but is she qualified to do so?
Dr. Rachel Levine is an American doctor from Middletown, Pennsylvania, is currently a professor of Pediatrics and Psychiatry at the Penn State Milton S. Hershey Medical Center, where she also serves as chief of the Division of Adolescent Medicine and Eating Disorders, a program she created on her own. Rachel Levine was born Richard Levine before she transitioned and identifies herself as a woman.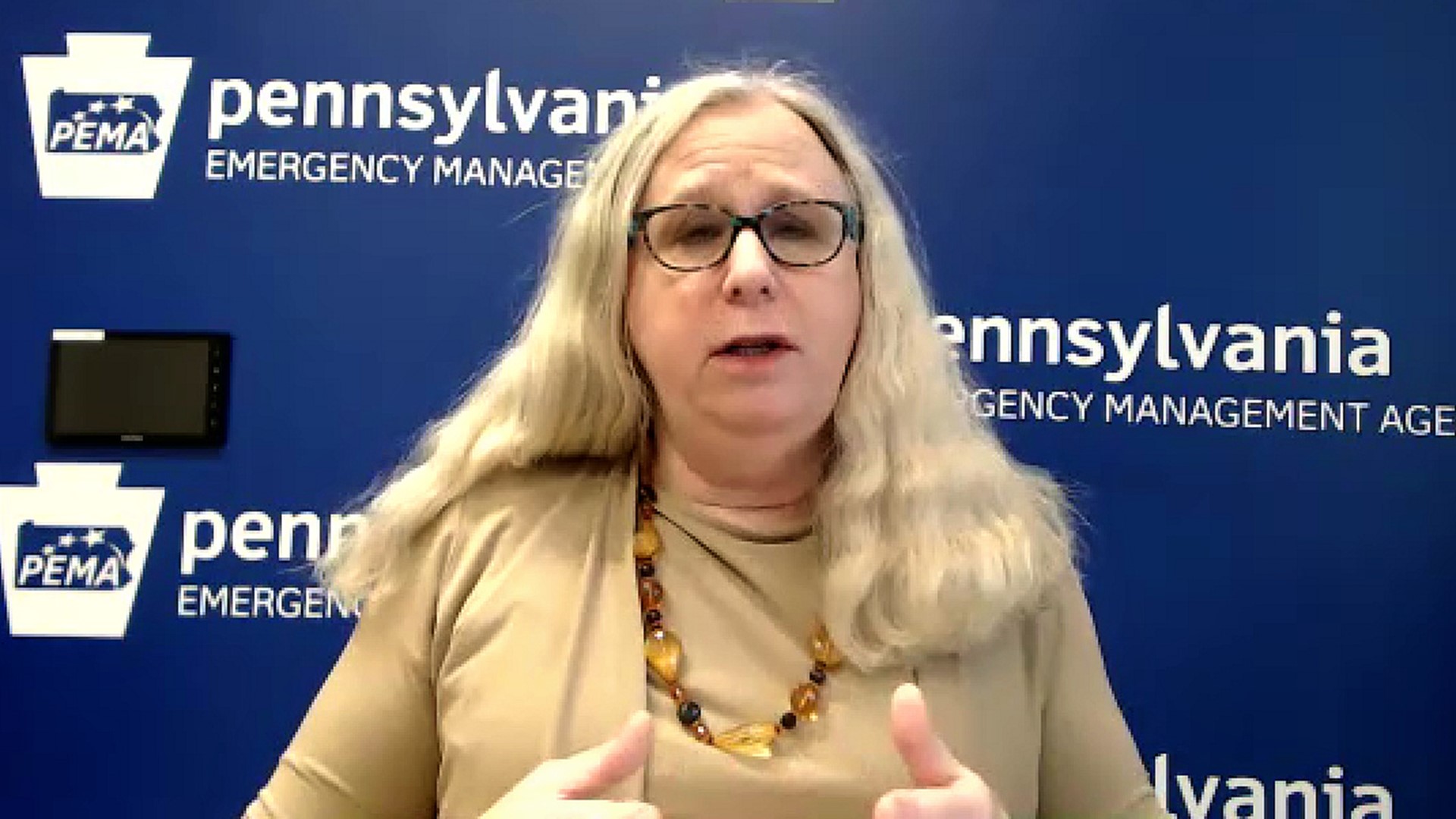 Dr. Rachel / Richard Levine spent nearly 20 years working at Penn State Hershey Medical Center. He served as the Chief of the Division for Adolescent Medicine and Eating Disorders.
Rachel attended Belmont Hill School, Bellmont is an independent school for boys. She later joined Harvard College for her undergraduate studies. In 1983 she graduated from Tulane U, School of Medicine, and specializes in pediatric medicine.
Levine completed her pediatrics training at Mount Sinai Medical Center in New York, where she practiced from 1988 to 1993. She later developed an interest in the intersection of medical, mental, and behavioral health issues – such as individuals with bulimia and anorexia. This saw her become the chief of the Division of Adolescent Medicine and Eating Disorders and vice chairwoman for Clinical Affairs for the Department of Pediatrics at Penn State Milton S. Hershey Medical Center.
Levine is the first transgendered person to be appointed to a Governor's Cabinet in Pennsylvania.
Do these credentials certify Levine as an expert on infectious disease and pandemic? Many Pennsylvanians disagree.
As reported by Levine in daily press briefings, the state death toll has increased significantly in recent days, and county coroners are speaking out about the disparities that exist in the reporting of the state, versus the data provided to the individual counties.
President of the Pa State Coroners Association, Charles E. Kiessling Jr., said that he "was shocked upon learning there were two deaths" in Lycoming Co. because none have been reported to him.
Kiessling checked with the hospitals in the county and previously asked nursing homes to notify him of any deaths, he said.
According to the York Dispatch, the state Department of Health has deemed virus-related deaths, like those from all infectious diseases, to be natural deaths. Therefore, under state law, those deaths need not be referred to coroners.
But that directly contradicts statutes governing what coroners need to investigate.
Under that state statute, coroners need to investigate deaths "known or suspected to be due to contagious disease and constituting a public hazard."
More recently, York County Coroner Pam Gay discovered the state had also been categorizing "probable" virus-related deaths in its death toll numbers.
Governor Tom Wolf and Secretary of Health Dr. Rachel Levine announced that the statewide stay-at-home orders issued on April 1 to protect Pennsylvanians and mitigate the spread of COVID-19 will be extended until Friday, May 8 at 12:01 AM. The initial order was set to expire on April 30.
"It is clear that our early and aggressive efforts to mitigate this spread of this highly contagious and deadly virus are working. While we begin to seek ways to move forward, it's imperative that we continue to take strong precautions to protect Pennsylvanians and ensure that our health care system is not overwhelmed," Wolf said. "I am so proud of this commonwealth and the resilience of my fellow Pennsylvanians, and I urge you to continue to stay calm and stay home so that we can all stay safe."
"We are starting to see a downward trend in the number of positive cases throughout the state, which is definitely encouraging," Dr. Levine said. "We need to proceed carefully to make sure the strides we've made in combatting this virus continue to move forward. Extending our statewide order until May 8 will ensure that we don't overwhelm our health system while helping our economy to recover."
Non-life-sustaining physical business closures remain in effect and all life-sustaining businesses and state services will continue. Individuals are permitted to leave their residences for tasks essential to maintaining health and safety.
Wolf recommended that Pennsylvanians continue to wear masks when leaving the house for life-sustaining reasons. Dr. Levine recently signed an order directing protections for critical workers who are employed at businesses that are authorized to maintain in-person operations during the COVID-19 disaster emergency.
---
You may also like