Idaho Mother Arrested at Playground with her children Sparks Protest
---
A mother-of-two was arrested by police in Meridian, Idaho, on Tuesday, after she violated the city's ban against using playground equipment at a local park when she and other families allowed their children to play in a closed-off area.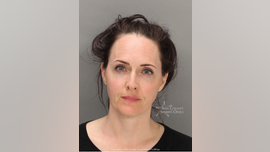 Within hours of her interaction with law enforcement—part of which was caught on video—demonstrators congregated in front of Meridian City Hall to protest the actions of their local government.
Extended footage of the exchange with officers also drew some online backlash against the arrested mother, and local residents told TheBlaze that the event was a staged protest.
What are the details?
Sara Brady, 40, was arrested and charged with one count of misdemeanor trespassing, the Meridian Police Department announced in a press release, after officers responded to Kleiner Park following "several calls to Ada County Dispatch."
The memo noted that "officers saw that metal signage and caution tape announcing the playground closure due to COVID-19 was removed," and that they "observed numerous individuals gathered on the closed playground area."
Brady, they said, had been "told to leave the playground multiple times."
At least two videos of Brady's interaction with police began circulating across the internet.
One shows the mother arguing to police that she and others were not trespassing, and asking the officers if they were "going to arrest everyone for not social distancing over there," while pointing to people off-camera.
After counting to five, an officer handcuffs Brady, and as she is walked off, another woman from behind the camera can be heard yelling, "Her kids are here! Her kids are here? What is going to happen? Who's got her kids?"
In a second video, two officers are seen walking Brady through a gathering of other mothers holding young children as they walk her off the premises in handcuffs. A woman can be heard asking an officer as Brady is carted off, "As a person, does this make sense to you? As a person—not as a police officer, as a person—does this make sense to YOU?"
A crowd appeared to congregate in front of the police vehicle before the video ends.
According to the department, "Meridian officers made several attempts to help Brady adhere to the rules. She was non-compliant and forced officers to place her under arrest to resolve the issue."
Police responded to the park at around 3:50 p.m., and in short order, a crowd gathered outside the city hall to protest Brady's arrest. A link showing the demonstration was posted to Facebook and reported on by KBOI-TV.
A social media post shared by two local residents purportedly indicates that the situation was a planned protest. The post reads, "There are a BUNCH of us taking our kids to Kleiner Park in Meridian today at 3 pm to tear the tape off the playground. ANYONE can join us, kids or no kids, let's take a stand!"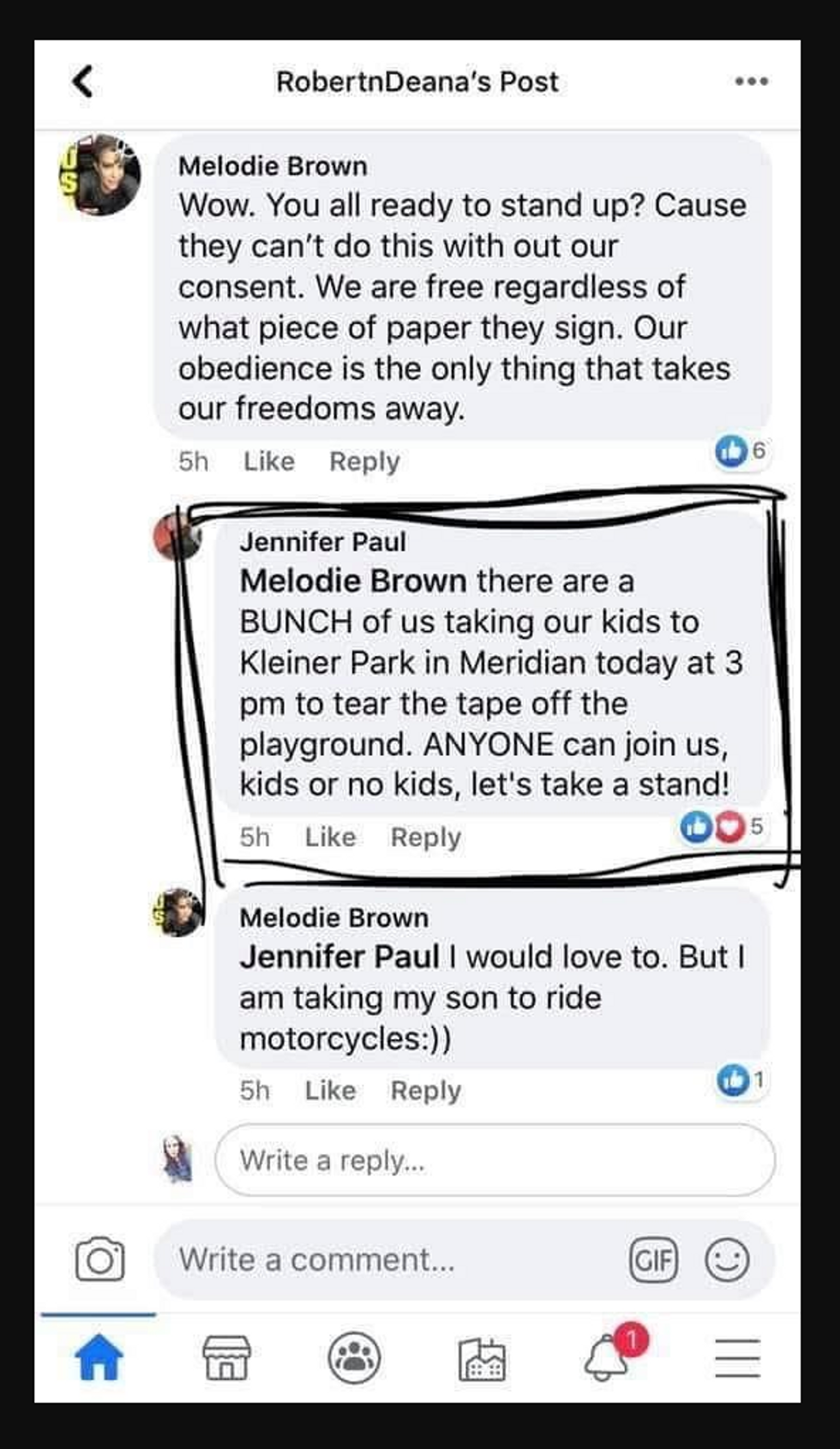 An extended video of the incident shows an officer earlier in the exchange apologetically saying that "someone" had taken down the caution tape from the closed-off area before Brady—who is reportedly married to a law enforcement officer in another department—and others argued that they are on public grounds supported by their tax dollars.
That same officer suggested the issue should be taken up with the mayor, rather than law enforcement.
The officers were asked, as Brady was held outside the vehicle, whether they were upholding their oath to the Constitution.
---
You may also like