Bison Rips Woman's Pants Off in South Dakota for getting too close to calf
Posted On August 15, 2020
---
Shocking video shows a bison dragging and thrashing a woman in a South Dakota state park after she reportedly got too close to a calf, as thousands have traveled to the state for an annual motorcycle rally, according to multiple reports.
Footage of the Wednesday attack, captured by witness Jo Reed, shows the bison taking hold of the woman and dragging her across the street into the grass.
The animal continues to violently shake and spin the woman as other bikers look on in horror, the video shows. The animal ripped off her pants before running off as onlookers describe the woman as being unconscious.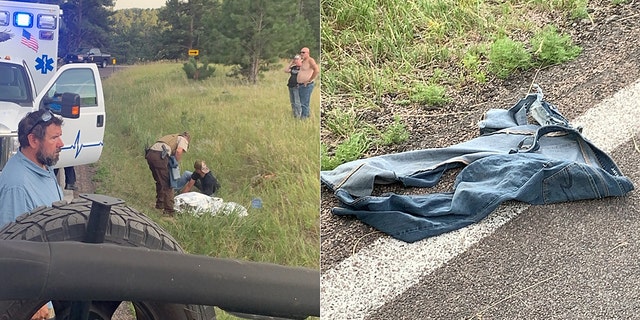 An estimated 500 bison were blocking the roadway within Custer State Park when the motorcyclist "got too close," the Custer County Chronicle reported.
The Daily Mail identified the woman as a 54-year-old from Iowa.
Thousands have flocked to the state over the past week and a half for the 80th Annual Sturgis Motorcycle Rally, a 10-day event in Sturgis.
---