Rep. Eric Swalwell Impeaching Trump Over Roger Stone Is Not 'Off the Table'
Posted On February 12, 2020
---
California Rep. Eric Swalwell said on Wednesday that Democrats may consider another go at removing President Trump from office, this time for the Justice Department intervening in Roger Stone's court case.
CNN host Jake Tapper asked Swalwell whether House Democrats might consider impeaching Trump for ostensibly aiding the longtime Republican operative, who was convicted of obstruction, witness tampering, and lying to Congress last year.
Prosecutors initially sought a sentence of up to nine years in prison, but the Justice Department stepped in and said it would pursue a lesser penalty for Stone.
"We're not going to take our options off the table. We don't wake up in the morning wanting to impeach him, you know," Swalwell said. "We want to work with him on prescription drugs, background checks, and infrastructure, but we are not going to let him just torch this democracy because he thinks that he's been let off once and we're not going to do something about it."
President Trump just absolutely went off on the prosecution of Roger Stone. "Murdered and drug addicts don't get 9 years…they destroyed his life" pic.twitter.com/ClptKC8Wry

— Scott C'one (@HardcoreTruther) February 13, 2020
Swalwell is a vocal Trump critic who briefly ran a campaign for the Democratic presidential nomination in the 2020 election.
All four prosecutors in the Stone case resigned following the news that the Justice Department would seek a lower sentence for Stone. Trump denied having any involvement in the Justice Department's decision.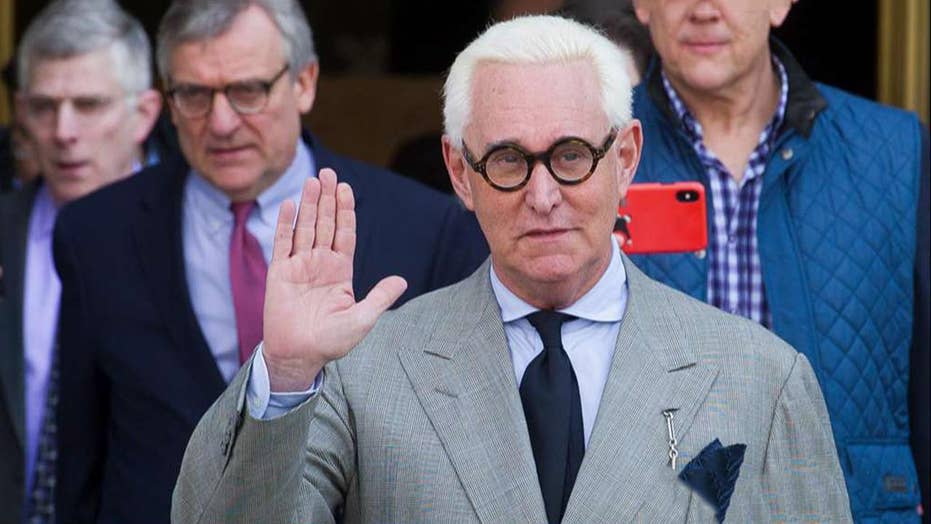 "I would be able to do it if I wanted. I have the absolute right to do it. I stay out of things to a degree that people wouldn't believe, but I didn't speak to them," Trump said on Tuesday. "I thought the recommendation was ridiculous. I thought the whole prosecution was ridiculous."
Trump was acquitted of two Ukraine-related impeachment charges in the Senate last week.
---
Trending Now